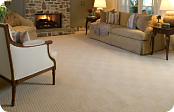 Call: 214 986-0424
Hours: 8:00. am to 7:30 pm. Central time. USA
On line from 24/7 same or next day respond.
Installation service areas: Dallas and Ft. Worth Texas.
Tampa Bay and Pinellas county. Florida 727 517-6349
To our dear customers:
For price on installation of you floor covering you have or you already know the product you are looking for to buy, use this form for a quick quote! Note: We need all of the information you can give us on the products you are looking for! Like mill name color name and or numbers The more info you give us, the quicker we can process your quote.
If you call us and you don't get answer please leave message with details. We will return your call. free online quotes.
*Insured company for your protection
*Always free estimates
* Home Remodeling
* Home Improvement
* Wood Flooring
* Tile, Stone, & Grout
* Tile Repair
* Vinyl and V.C.T
* Counter tops
* Refinish Entry Doors
* Upgrades Improvements
* Vinyl tile plank
* Handy Man Tasks
Copyright © All rights reserved

Top